Game ..
Sapa penah main counter strike ?
penah ?
Best taw, hilang tension suma. Lagi best kalau main dengan sepupu/geng secara on9 .
Selain counter strike, beauty strike pun ok juga..
*sebenarnya, counter strike n beauty strike nie sama ja..
yg berbezanya adalah..counter(model lelaki), beauty(model perempuan)
aku jarang main counter strike, sbb ?
= aku xdapat bezakan mana musuh and mana geng ? huhu #sedih kan
baju diowg lebih kurang je..
bak kata kzn ku ( jahat baju dia hodoh sikit, polis baju warna hitam and baju polis lawa sikit)
hakikatnya, dimata aku..suma tak lawa pon, lebih kurang ja pon !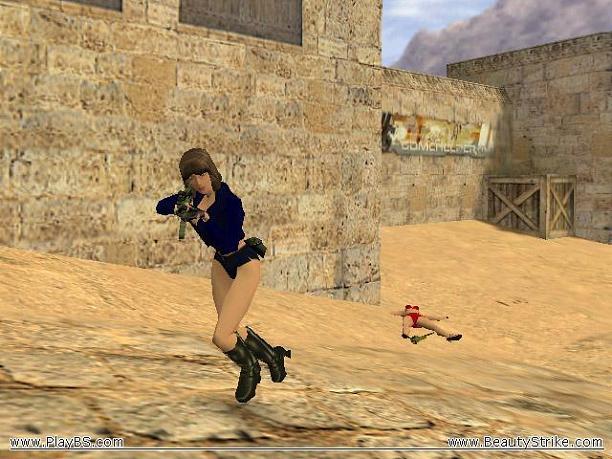 kalau beauty strike, senang je nak bezakan
yang baju biru = polis, selain baju biru gelap tu semuanya jahat ..
*game nie modelnya sexy..hoho
Apa - apa pun, pada siapa yang nak download game :

Beauty strike

Counter strike
Apa sesiapa yang tak tahu nak download and install, nanti aku post kan ok ?